But of course not only in the West artists were fascinated by the night. Japanes poetry was already full of 'night-moods':
"Many solemn nights Blond moon, we stand and marvel.... Sleeping our noons away"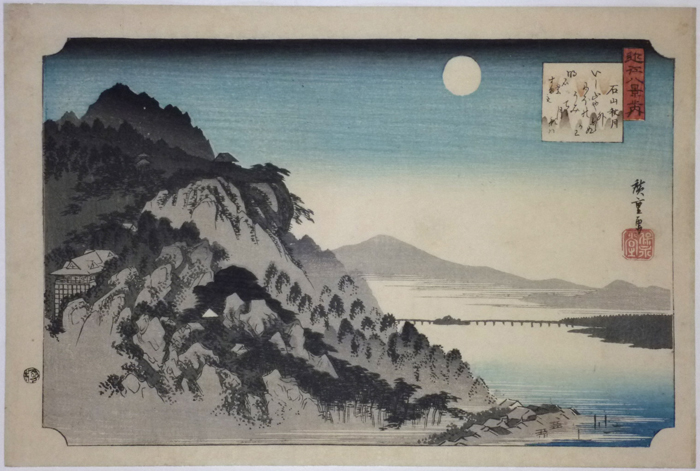 was a Haiku of the great monk/poet Matsuo Basho! Staring into the night to watch the waning or waxing moon was a popular meditation in Japanese artistic circles. Specially in the 19th century 'Ukiyo e' period with her contemplation of the 'fleeting world', Japanese artists explored also the night with her past-times.
Artists like Yoshitoshi, Hokusai and Hiroshige made wonderful nightscenes full of wonder and play of light...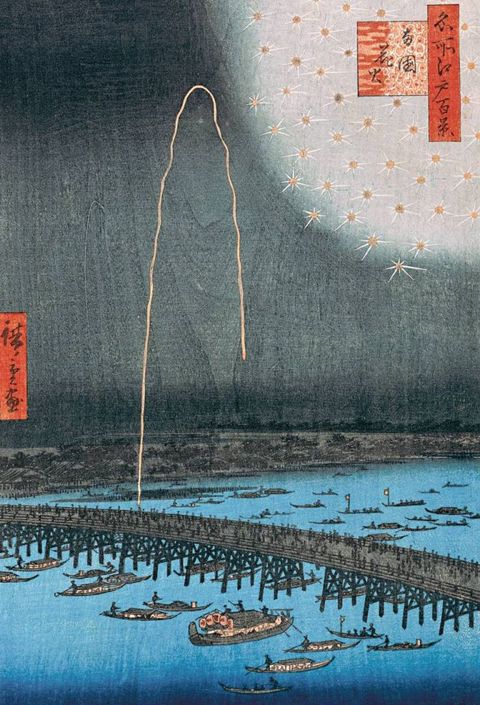 These woodcuts were again great inspiration for Western artists of the 19th century like James Mcneill Wisthler with his firework-scenes!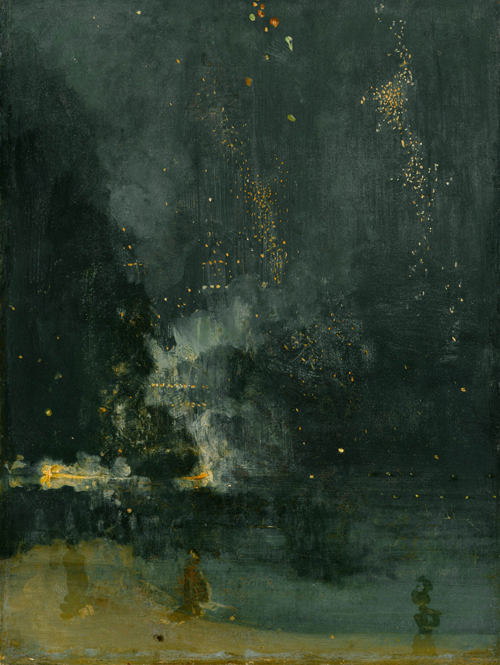 But also the Dutch painter Vincent van Gogh was enchanted by artists like Hiroshige! He copied several works of him and used the typical Japanes way of compositions in his later works.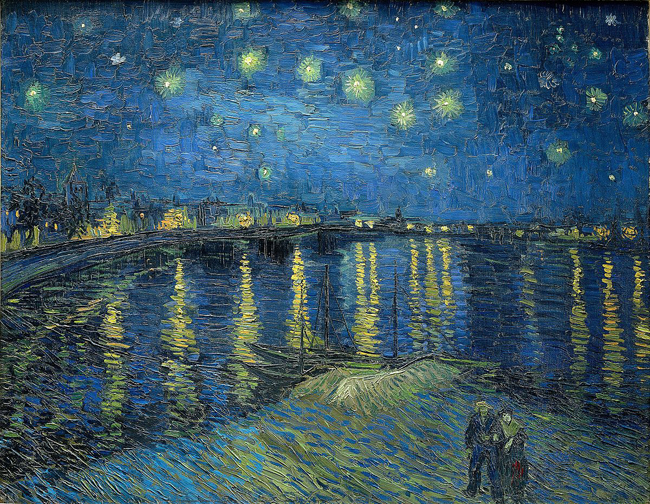 Later Japanese and European masters inspired and 'borrowed' each other's work which in the end transformed both art-forms dramatically!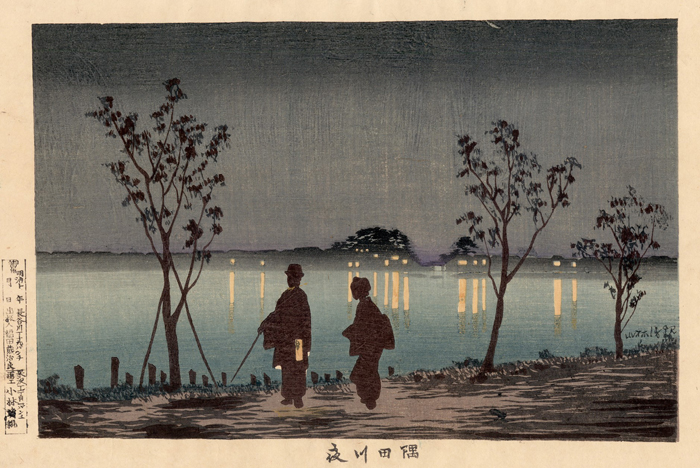 To speak about myself, I also am much inspired by the Japanese way of depicting and suggesting Nocturnal-moods! I am still (since my Hippie-times) a lover of the haikus from Basho, Buson or Issa...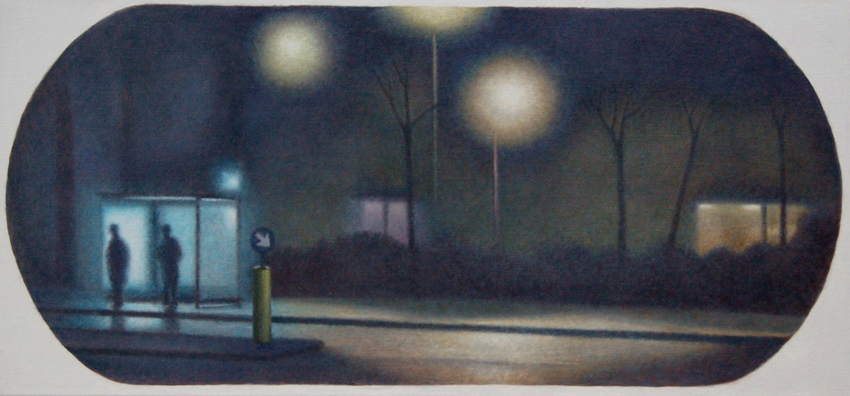 The ex-Nabis painter from Switzerland Felix Valloton also underwent a metamorphoses in his later paIntings and woodcuts and painted beautiful nightcompositions with reflections in the water in the 'Japanes' way....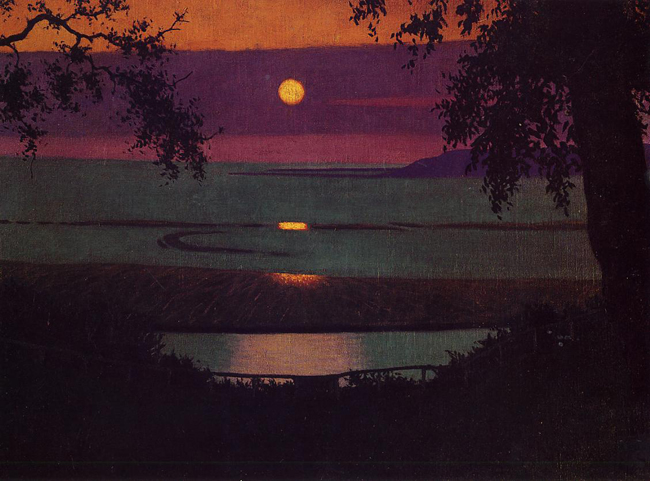 His soft colour-range in these paintings give an immediate reminiscence of the woodcuts of Eisen or Hokusai!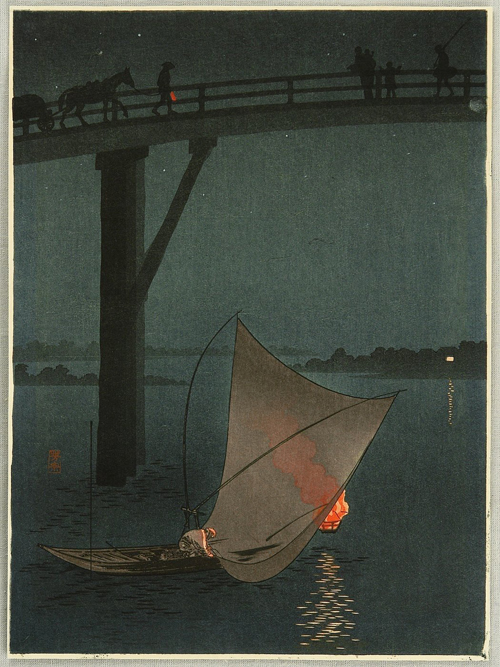 Which reminisces us again of a similar painting bij Wisthler.....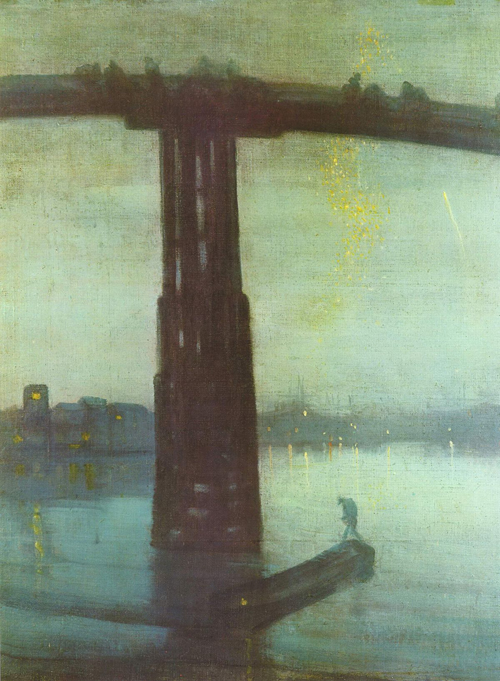 to be continued.....